Reflections
LEWIS FAMILY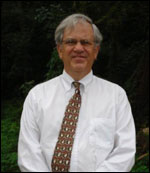 Greenwood Cemetery is sacred to me because it is the resting place of my father's Grandparents, Thomas Rees and Mary Ann Davies and their children , Jane, Elsie and David. It is also the resting place of my Great-Great-Uncle, John Lewis, and his wife Elizabeth.
Thomas Davies (1842 – 1907) was born on farmland near Llangadog, Wales, then moved to heavily industrial Merthyr Tydfil, where he learned iron rolling. Thomas and Mary Ann (1842 -1900) married about 1863 and quickly came to America. Their family, which included eight children, lived in several eastern cities with iron works (Allentown, Pottsville, Syracuse), before settling in North Philadelphia in the 1880′s. Daughter "Jennie" was the first to be buried at Greenwood, in 1889. Elsie died of typhoid on her 23rd birthday, just before her planned marriage, a month after her father passed away. David worked in the steel industry, raised his family in Clearfield Pennsylvania, and was buried here in 1946.
John Lewis (1841-1928), born near Montgomeryville, was among the first to respond to Lincoln's call for volunteers after Fort Sumter. John walked from his family's Gwynedd farm, all the way to Doylestown, to enlist in the Union Army. John became a Sergeant in Durell's Independent Battery of Light Artillery, and fought in 29 southern battles. After the war he first drove horses for a Philadelphia street railroad, then after an injury returned to Gwynedd as a carpenter. John was lauded as a hero when he died on Armistice Day 1928, the oldest surviving veteran living in North Wales. At his Greenwood burial, an American Legion Post was represented and a Boy Scout bugler played "Taps."
I first discovered Greenwood in 1997. To locate my ancestors' sites, I first had to assist he custodian in lowering a coffin into the ground. The Davies graves turned out to lie in a wilderness of thick weeds. I took my youngest son Will to visit the site in 1997, but soon the site became totally overgrown by weeds and bamboo plants, and for years I could not find or visit it. In August 2009 the Davies graves were relocated to an attractive, accessible spot, and I look forward to the full restoration and beautification of the Cemetery and the opportunity to help future generations pay their respects to their worthy forbears.
Donald B. Lewis
Attorney and Genealogy Researcher